MbChB(Hons), DPhil(Oxf), DipSEM, FRCP, FFSEM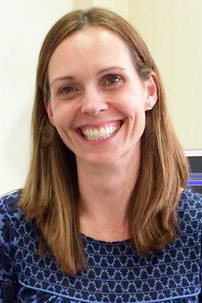 Consultant in Rheumatology/Sport and Exercise Medicine, Oxford University Hospitals NHS Trust
Senior Sports Physician, English Institute of Sport, Bath
Honorary Lecturer, Nuffield Department of Orthopaedics, Rheumatology and Musculoskeletal Sciences, University of Oxford
Training Program Director for Sport and Exercise Medicine, Health Education Thames Valley
Deputy Head of School of Medicine: Health Education Thames Valley
Member of the Specialist Advisory Committee for Sport and Exercise Medicine
Julia qualified from Manchester University in 1994. She completed her training as a Rheumatologist, sub specialising in sport and exercise medicine in Oxford in 2006. She is clinical lead for the NHS service in Musculoskeletal, Sport and Exercise Medicine which provides services for adults and children of all levels. In addition, she began working for the English Institute of Sport in 2008, which provides a network of medical services for elite athletes in Olympic and Paralympic sport, including athletics, swimming, modern pentathlon, gymnastics, as well as netball and womens rugby. Julia has extensive multi-sport experience in athletes of all ages, including children and adolescents and has particular interests in bone stress, bone health, specific female athlete problems and problems related to high volume training.
Julia has an active research and education portfolio, working within the Arthritis Research Centre of Excellence in Sport, Exercise and Osteoarthritis and also studies the role of exercise in the management of chronic disease. She lectures at national and international events. Julia set up the highly successful sport and exercise medicine training scheme in the Oxford Deanery in 2007 and has been the training program director for this since its inception.
Personally she is a keen runner and equestrian and coaches netball locally.