MB.,BS(Lond),FRCP, FFSEM, MRCGP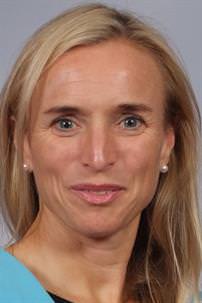 Consultant in Sport and Exercise Medicine: Oxford University Hospitals NHS Trust
Senior Sports Physician: English Institute of Sport: Bisham Abbey
President  Faculty of Sport and Exercise Medicine, Clinical Director Moving Medicine.
Educational Supervisor and Appraiser: Oxford University Hospitals NHS Foundation Trust
Natasha initially qualified from St Bartholomew's Medical School, London in 1992. Having gained a wide experience in all fields of medicine, Natasha went on to complete specialist training in Sport and Exercise Medicine in 2010. She works at the world-renowned Nuffield Orthopaedic Centre where she leads the Sports and Exercise Medicine services and the complex musculoskeletal clinics.
 She has worked for the English Institute of Sport as a Senior Sports Physician for over 10 years, where she treats Olympic and Paralympic athletes. Over the years she has worked with British Sailing, GB Hockey, British Swimming and Canoeing as well as Paralympic athletes in a variety of sports.
 She is elected President of the Faculty of Sport and Exercise Medicine (2021-date). She is also Director and co-Founder of the Moving Medicine Project.
 Interests: Natasha has a particular interest in exercise at the extremes of life and has led the development of the Moving Medicine project. She has experience in treating both young and older people with sport and exercise related injuries.
 Natasha lectures locally, nationally and internationally on Sport and Exercise Medicine related topics.
 Natasha has a personal interest in running, cycling, swimming and sailing and has competed in Age Group competition in Olympic Distance Triathlon at World Championship Level. She has also raced for a national ladies cycling team, holds a yachtmaster qualification and has completed the Three Peaks Yacht race 3 times as a runner and sailor among other adventure events.
 Natasha is passionate about Sport and Exercise Medicine and is highly experienced in helping athletes and recreational exercisers prevent and recover from injury so that they may achieve their goals.